Walking Bus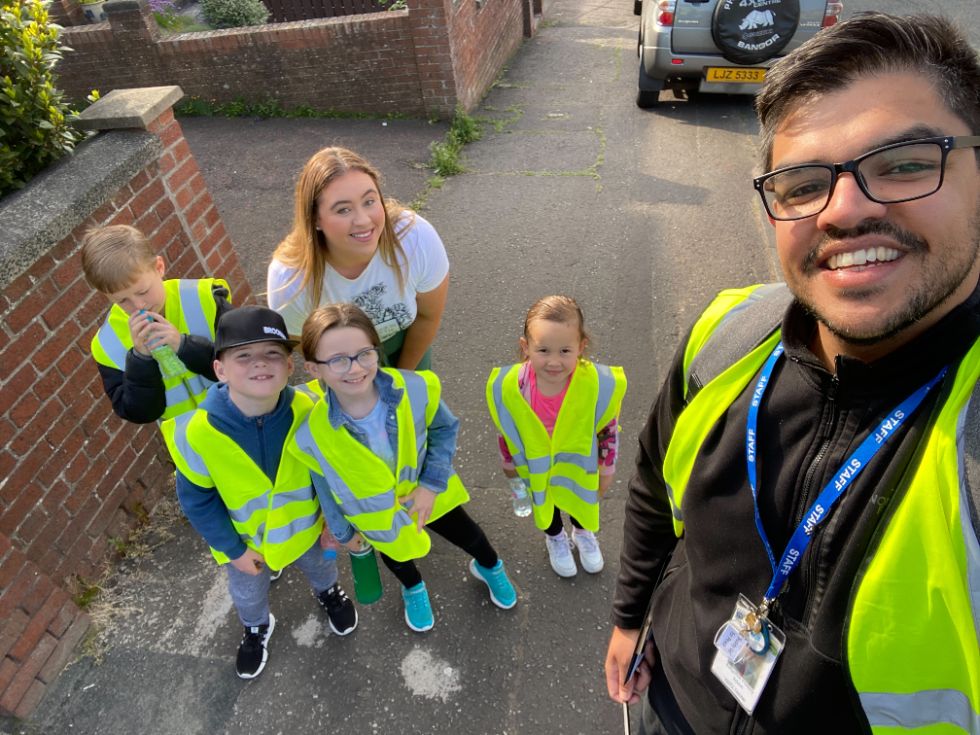 Our Walking Bus currently runs every morning for all pupils in the school.
Our Walking Bus is an opportunity for us to move more and get talking!
We are working hard to reduce the traffic outside our school gates to keep ourselves safe and our environment clean!
If you are interested in joining us, just let your class teacher know.
Ballysillan Primary School Ballysillan Park, Belfast BT14 8LT | Phone: 028 9039 1668