Primary 1
Hi everyone,
A very warm welcome to a window inside our Primary 1 classroom. Our teacher is Miss McWhirter and we have the fabulous classroom assistant Mrs Murray to help us learn each day.
We are super excited to begin term 2 with our children. We will have a wonderful topic of the Polar Lands.
This term we will be continuing our Getting Ready to Learn programme, 'Ages and Stages'. We are delighted with how the Big Bedtime Read workshop went with parents and how much the children enjoyed getting new books home each week.
Throughout Primary 1 we will be covering the following topics through our WAU curriculum area:
Marvelous Me (1a)
Autumn (1a)
Fun with Food (1b)
Christmas (1b)
Polar Lands (2a)
Dinosaurs (2b)
Once Upon a Time (2b)
Blast Off! (space) (3a)
Minibeasts/Seaside (3b)
Check out our school Facebook page for updates on what we get up to weekly.
Latest Photographs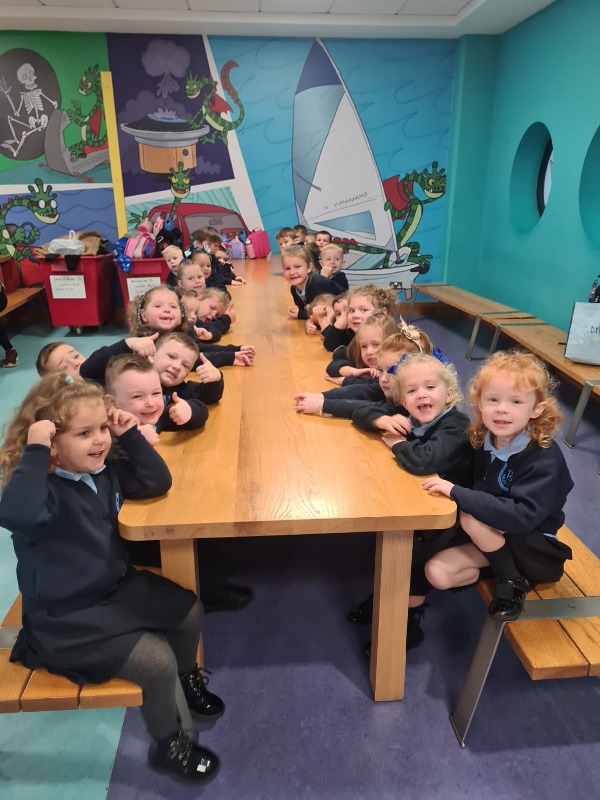 Ballysillan Primary School Ballysillan Park, Belfast BT14 8LT | Phone: 028 9039 1668